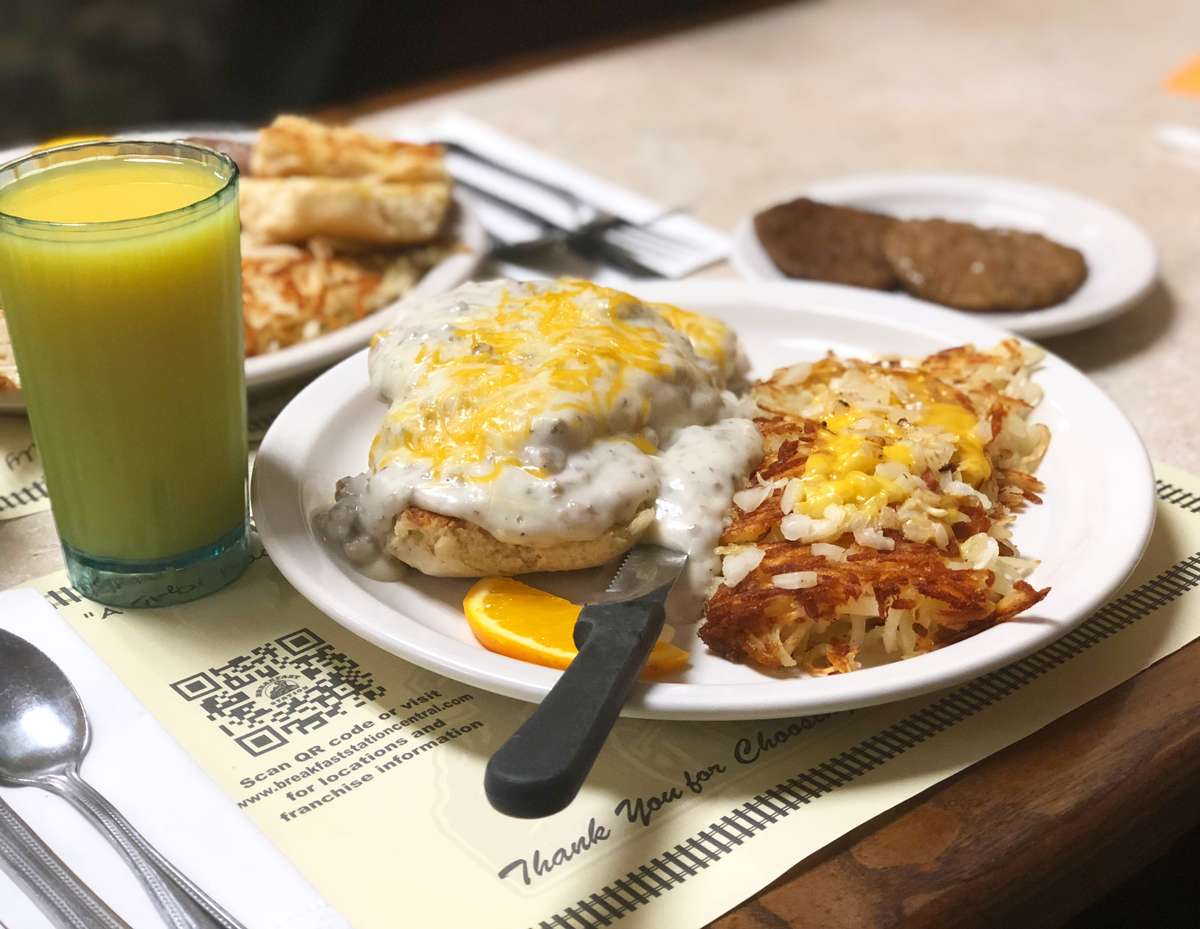 Breakfast Station
Blog
Top 5 Breakfast Favorites
Our menu consists of 30 different breakfast items, not including specials, build your own omelets, or the hundreds of different ways to order your meal just the way you like it.Maybe you find yourself reading this because you're one of our regulars looking to see if your go-to order made the list…..Or maybe you are a newcomer looking for a tasty breakfast recommendation. Either way, your breakfast fantasies are just a scroll away!
Top 5 Lunch Favorites
For a small restaurant, we have a lot of options! Our lunch menu includes 30 different items to choose from and customize. From delectable burgers to refreshing salads, we know you'll find something to love. Not to mention, breakfast and lunch are served ALL day. If you want homemade Meatloaf for breakfast, we won't stop you!

As you might imagine, there are a handful of Breakfast Station favorites that our guests seem to love best. So if you're looking for a recommendation or something new on your next visit, give one of these bestsellers a try!
Pancakes for Prosperity
In an effort to give back to the local community, our Crystal River location, better known as Breakfast Station #9, has created 'Pancakes for Prosperity.' They will be featuring a local cause on their Facebook page every 6-8 weeks to bring attention to some of the needs of the Crystal River community. We are absolutely thrilled with the initiative and drive from Breakfast Station #9's managing partner, Alex.They have kicked off Pancakes for Prosperity with "Avahlyn Will Win." Avahlyn is a 2 year old from Crystal River who has been recently diagnosed with Acute Lymphocytic Leukemia.
International Women's Day!
Today and every day we are proud to recognize all of the exceptional women in leadership positions throughout Breakfast Station. We are honored to have women in leadership at 11 of our 13 locations.
Meet the Founders!
Have you ever wondered how this quaint mom and pop restaurant came to be? How did this little train themed diner grow to be a small restaurant chain?

For those answers, we need to take a look back at the history of our founders. If you haven't met them yet, we would like you to meet Cash and Cathy Smith. Before Breakfast Station was even a dream, restaurant life was in their blood.