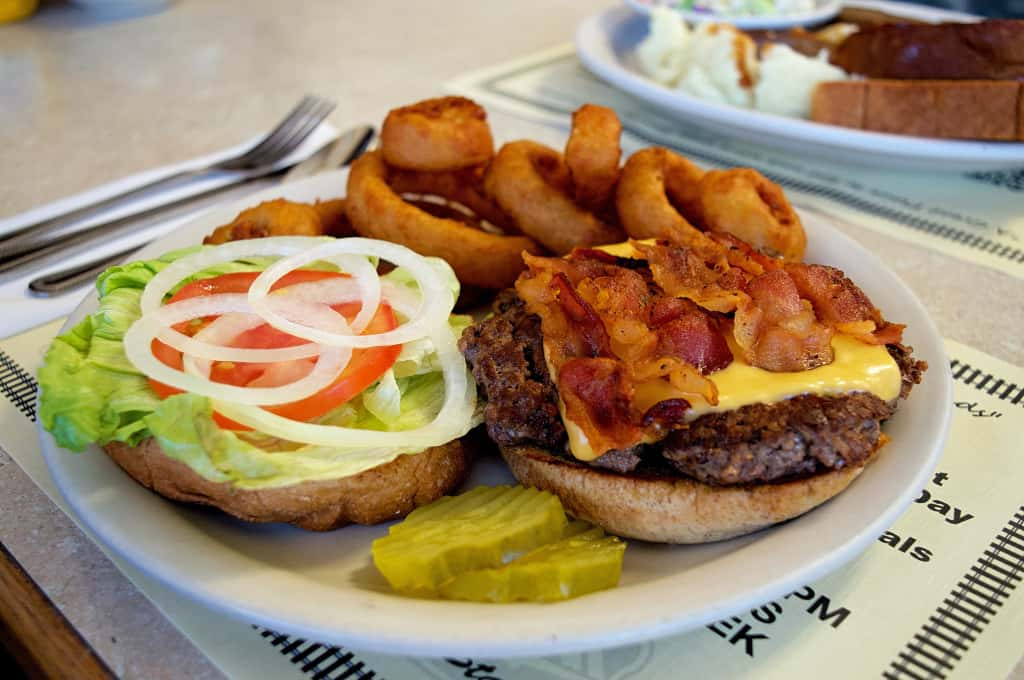 Bacon Cheeseburger
Top 5 Lunch Favorites
For a small restaurant, we have a lot of options! Our lunch menu includes 30 different items to choose from and customize. From delectable burgers to refreshing salads, we know you'll find something to love. Not to mention, breakfast and lunch are served ALL day. If you want homemade Meatloaf for breakfast, we won't stop you!
As you might imagine, there are a handful of Breakfast Station favorites that our guests seem to love best. So if you're looking for a recommendation or something new on your next visit, give one of these bestsellers a try!
1. Burger
We offer 5 different 8oz hand-pattied burgers to choose from, with the bestseller varying slightly from location to location! The Bacon Cheeseburger and Mushroom Swiss still tend to be frontrunners as far as favorites go. All of our burgers are cooked just the way you like it and topped with fresh lettuce, tomato, onion, pickle, and mayo on a grilled roll.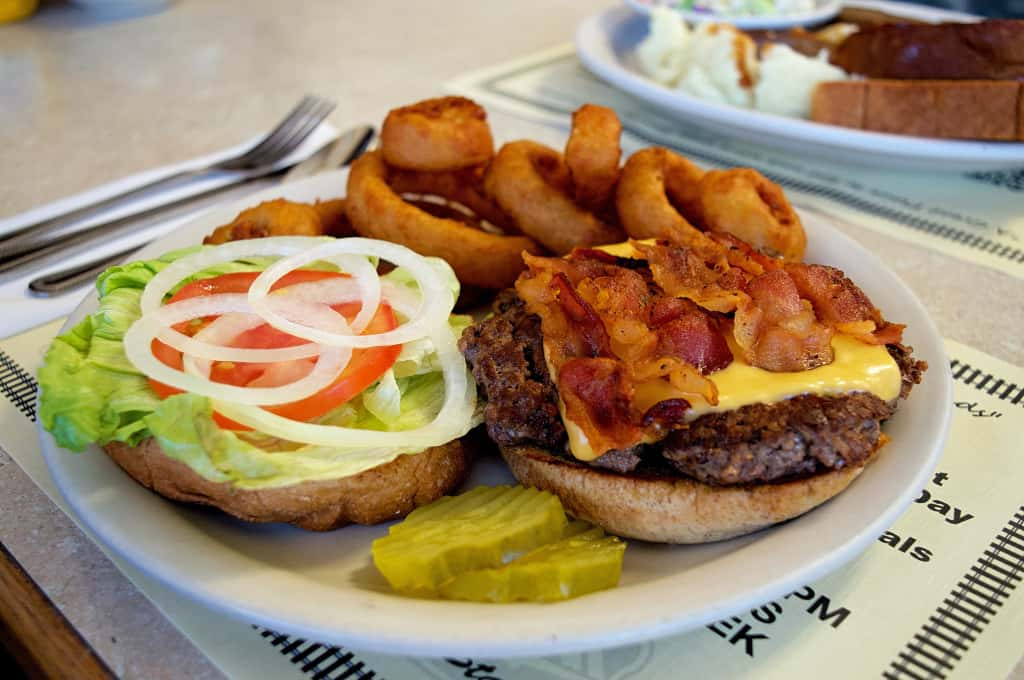 2. Reuben
Next up is our Reuben Sandwich! With Corned beef, Swiss cheese, sauerkraut, and thousand island served on grilled Rye, this is the classic Reuben you know and love. Perhaps it's the consistency or the fact that it is made with love that makes the difference, but guests seems to think ours is the best and we can't disagree.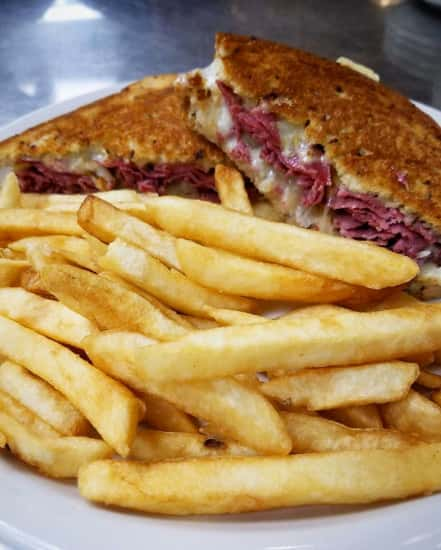 3. Jim's BLT
Peculiar name for a classic sandwich? Well that's because our BLT is named after one of our founders' fathers! From financial help to business operations, he was a huge part of Breakfast Station and its humble beginnings. He loved a BLT with plenty of B. And that is why our BLT is served with 6 strips of crispy bacon.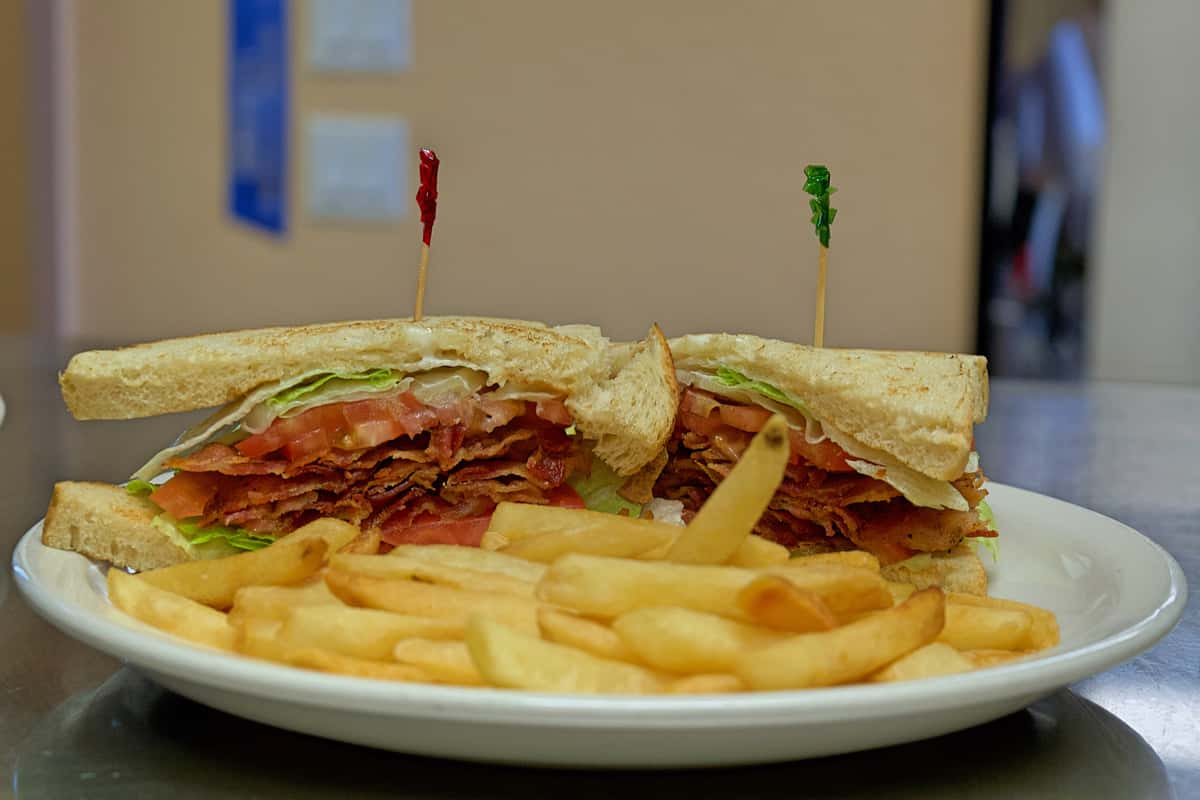 4. Fish and Chips
Fish and chip connoisseurs, this one is for you! Hand battered Cod fried to crispy perfection….or broiled if that's more your style. Served with our golden brown french fries and homemade coleslaw. The coleslaw is a secret family recipe. And guess what? It's Jim's wife, Shelby's, recipe.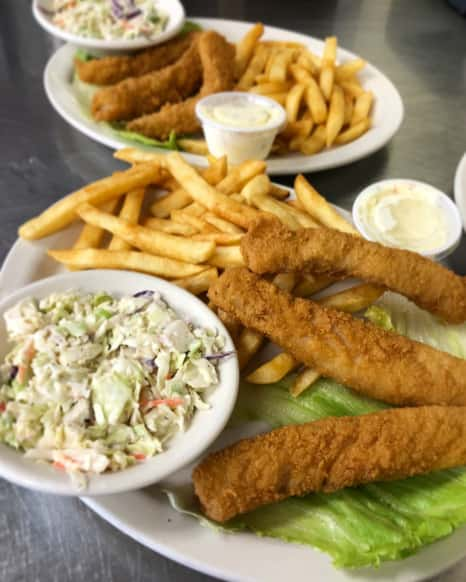 5. Box Car
And last but certainly not least, our Box Car club. This sandwich is TRIPLE stacked with ham, turkey, bacon, lettuce, tomato, and mayo! It's simple, classic, and perfect for dine in or take out. Can you say lunch break goals?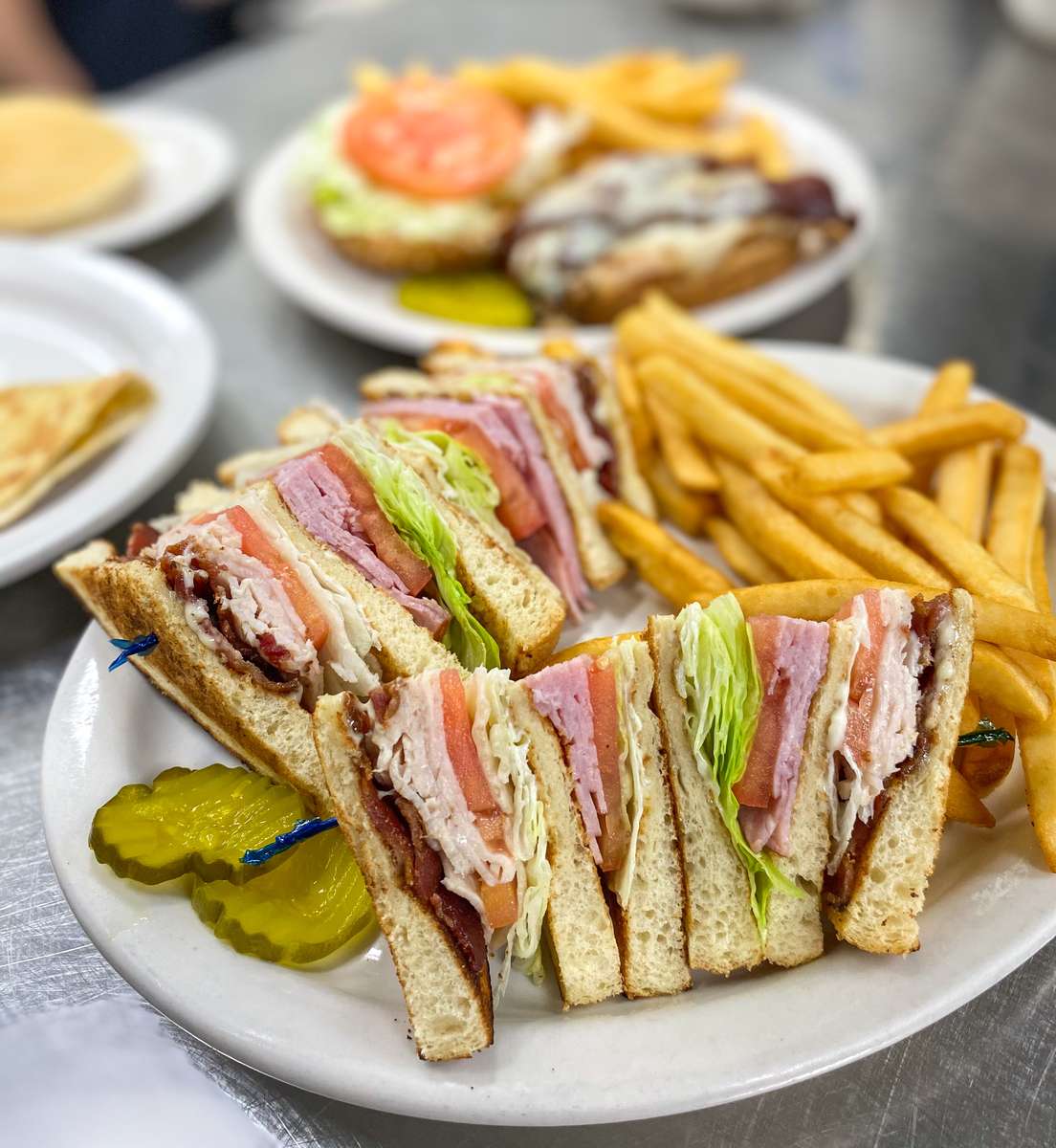 Honorable Mention:
6. Patty Melt
The Patty Melt: Not quite a burger, not quite a sandwich but delicious nonetheless! Our Patty melt is a top seller that falls in our #1 Burger category. A half pound of fresh ground beef, Swiss cheese, American cheese, and grilled onions served on grilled Rye with the option to add thousand island dressing and bacon because….well why not?